Sybian is for everyone
No matter your reason, from having a long-distance partner to wanting to explore new realms as a couple, a Sybian can take any type of experience to new heights.
Experience Bonus Benefits
Fulfilling and gratifying orgasms are great, right? So great that many people report stress relief, reduced number of headaches and happier lives with their partners.
A lifetime of pleasure
The Sybian is designed and built to last. We take pride in our production, and we think you'll agree it's well worth the investment.
A quick and dirty history lesson
From Humble Beginnings
Sybian creator Dave Lampert first had the idea in the early 1970s, but was met with much discouragement. Finally, in the early 1980s, he teamed up with a female physician who believed in the idea. They spent the next 18 months gathering research, asking for insights and meeting with engineers who could bring the product to life.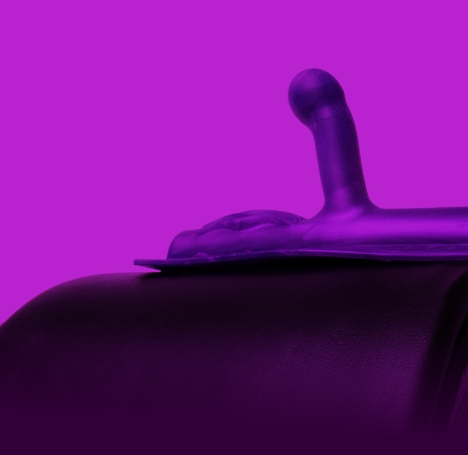 Striving for Peak Perfection
From inception to prototyping to how the Sybian performs today wasn't a "one and done" process. Years of research, conducting interviews and refinement went into its creation. As the creator himself says, "Sybian is not the result of what I thought it should be, but the collective input of many women."
Doing it right for decades
We've marketed and manufactured thousands of Sybians since its inception, and have gained quite a following along the way. The Sybian has been nominated for an XBIZ Award, was a highlight segment in a well-known radio show and has been featured in numerous publications.
TRY THE SYBIAN
RISK FREE
Still on the edge about your purchase? Take it for a test drive! You can try Sybian for a full 45 days, and if you don't absolutely love it, return it for only a $175 return fee. No pressure, no questions asked. What do you have to lose?
Add to Cart